Elements of the xSolver main window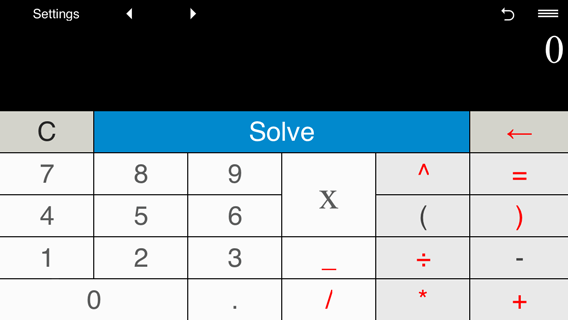 Opens the Settings window.

Recalls equations from the Calulation History.

'Undo' for the Clear command.

Shows the Calculation history.
Virtual keyboard
Clears the calculation.

Tap this button to solve the equation.

Deletes the last character.

Starts a new level of parentheses.

Closes the current level of parentheses.

Power sign.

Equals sign.

Division.

Multiplication.

Subtract button. Note: you use also use it to input a negative value.

Addition.

-

Number entry buttons.

Decimal point.

Variable X.

Fraction bar. Note: can be used for fractions input only. Cannot be used for Division.

Separator between the whole number and fraction.